Discover more from Marketing BS with Edward Nevraumont
#1 marketing newsletter on Substack with >20,000 subscribers. Aimed at CMOs and executives. Cut through the BS to what really matters. Started April 2019.
Over 20,000 subscribers
Is the CMO role obsolete?
Welcome to Marketing BS, where I share a weekly article dismantling a little piece of the Marketing-Industrial Complex — and sometimes I offer simple ideas that actually work.
If you enjoy this article, I invite you to subscribe to Marketing BS — the weekly newsletters feature bonus content, including follow-ups from the previous week, commentary on topical marketing news, and information about unlisted career opportunities. 
Thanks for reading and keep it simple, 
Edward Nevraumont

Is the CMO role obsolete?
During any given week, I'm contacted by multiple recruiters and CEOs looking to fill CMO roles, as well as several people trying to jump into CMO positions. At the bottom of every Marketing BS newsletter, I share information about a pair of unlisted CMO-level roles. In short, I spend a fair amount of time thinking about CMOs.
As such, you can imagine my keen interest in some recent articles that question whether the CMO role is obsolete. Let's start with a July 15 article in AdExchanger, where James Hercher offered his take:
For decades, the global CMO role has been the pinnacle of the marketing career pyramid, because the largest brands, like Mars, Coca-Cola and Unilever, needed a single executive to oversee content and messaging across the portfolio.

But the days of the global CMO may be nearing an end.

Coca-Cola scrapped its global CMO role late last year, shifting the responsibilities to Chief Growth Officer Francisco Crespo, and to marketers for specific brands or regions. Unilever CMO Keith Weed is stepping down this year, with no replacement in sight. And Johnson & Johnson's first-ever global CMO Alison Lewis departed last month, as the company retires the position. [Emphasis mine]
Coke, Unilever, and Johnson & Johnson — those are some (obviously) massive brands. And they aren't the only companies switching up their C-level structures. On the same day of the AdExchanger piece, AdAge published a similar article, in which E.J. Schultz listed other companies that have dropped the CMO position from their executive teams:
Chief marketing officers, who have among the shortest tenures in the C-suite, are used to pressure. But now their very existence is coming under threat. Several big-name companies have recently done away with the CMO position altogether —including Johnson & Johnson, Uber, Lyft, Beam Suntory, Taco Bell and Hyatt Hotels, accelerating a trend that began a few years ago. [Emphasis mine]
Coca-Cola. Unilever. J&J. Uber. Lyft. Beam Suntory. Taco Bell. Hyatt Hotels. 
Add to the list some more heavyweights — Mars Wrigley, Kimberly-Clark, and McDonald's — all three of which eliminated their CMO roles earlier this year.
The AdAge article, drawing on information from executive search firm Spencer Stuart, notes that 70% of Fortune 500 companies have a CMO, down from 74% in 2009. Given both the quantity and the size of the companies opting to axe the CMO title, you can understand why a number of marketing publications explored the trend in recent thinkpieces. 
But can we really call the "demise of the CMO" a widespread trend? Or is something else going on?
Consider, for example, this point: while the corporate giants listed above all eliminated their CMO, at least three major companies created new CMO positions for the first time. Domino's, Snap, and Paradigm Talent Agency all announced the hiring of their first-ever CMOs in the last few weeks.
So…why are some companies chopping their CMOs while others are adding the position?
Rather than offering some generalized comments about why companies might have ditched the CMO role, I think it's worth taking a closer look at their individual situations. 
Uber
In early June, Uber eliminated not only their CMO position, but the COO one as well. Six weeks later, CEO Dara Khosrowshahi announced layoffs for 400 members of their marketing team. Whatever is happening at Uber looks more like a significant shake-up of their organizational structure, rather than a simple case of "companies don't need CMOs anymore." Consider Khosrowshahi's explanation in the email he wrote to employees, announcing the CMO/COO departures:
I now have the ability to be even more involved in the day-to-day operations of our biggest businesses, the core platform of Rides and Eats, and have decided they should report directly to me. … This will allow me to be more hands on and help our leaders problem-solve in real time, while also ensuring that we make our platform vision a reality.
Of course, streamlining the C-suite is a page from Khosrowshahi's playbook that we've seen before. In the latter half of his tenure as Expedia's CEO, the company hit some rough patches. In 2011, Khosrowshahi replaced Expedia Worldwide president Eric Grosse with Scott Durchslag, but then let Durchslag go within 13 months on the job. Instead of hiring someone new, Khosrowshahi nixed the role completely and assumed those responsibilities himself. He spent three years running the business before resurrecting the distinct role of president (Aman Bhutani, who recently left to become CEO of GoDaddy).
Last week, Uber introduced Thomas Ranese as VP of Global Marketing. This newly created role is not a direct CMO replacement (nor does it report to Khosrowshahi). As things now stand, Uber's marketing structure is led by Jill Hazelbaker — with another newly titled role, senior vice-president of marketing and public affairs. Ranese leads the brand and local marketing, while Mike Strickman oversees performance marketing and growth. This division of marketing responsibilities — into "brand" and "performance" — sparks some interesting questions about the role of the CMO in today's corporate world. In a few paragraphs, I'll offer my perspectives on the topic. 
Lyft, Taco Bell, and McDonald's
There must be something in the water cooler for ride-hailing platforms. Lyft — just like major competitor Uber — also parted ways with their CMO:
Lyft has since split the chief marketing officer job between two roles: a vice-president of marketing operations and a vice-president of brand. Both will report directly into co-founder and president John Zimmer, who company sources say is taking an active role in shaping the brand. 

Heather Freeland, formerly Facebook's head of global marketing communications, takes on the marketing job, while Google marketer Jabari Hearn has been appointed as brand leader. [Emphasis mine]
In other words: another company is splitting the traditional domain of the CMO into two separate areas.
We see the same story in the fast food industry. Taco Bell has replaced their CMO with two senior vice-presidents: one focused on "marketing," the other on "advertising and brand engagement." Over at McDonald's, Global CMO Silvia Lagnado left the company in another case of "one replaced by two" — this time with senior vice-presidents in charge of "marketing technology" and "global marketing."
Everyone Else 
When marketing articles wonder if "the CMO is obsolete," they usually cite the high number of companies that "ditched the CMO." Upon closer inspection, though, many of these companies simply adopted new names. For example, Hyatt eliminated the CMO role, but created a "Chief Commercial Officer" who will be responsible for marketing, franchises, and services. In similar fashion, Coke replaced its CMO position, with a "Chief Growth Officer" — a move that was repeated by Mars-Wrigley. When Beam Suntory's CMO left, they created a similar role (with added P&L responsibility), bearing the newly crafted title of "President of Brands."
Bottom line: contrary to articles that claim CMO's "very existence is coming under threat … accelerating a trend that began a few years ago," companies are definitely NOT jettisoning executives in charge of marketing. Instead, we're seeing examples of organizational restructuring that better align with the realities of the companies' operations.
---
My perspective on the CMO role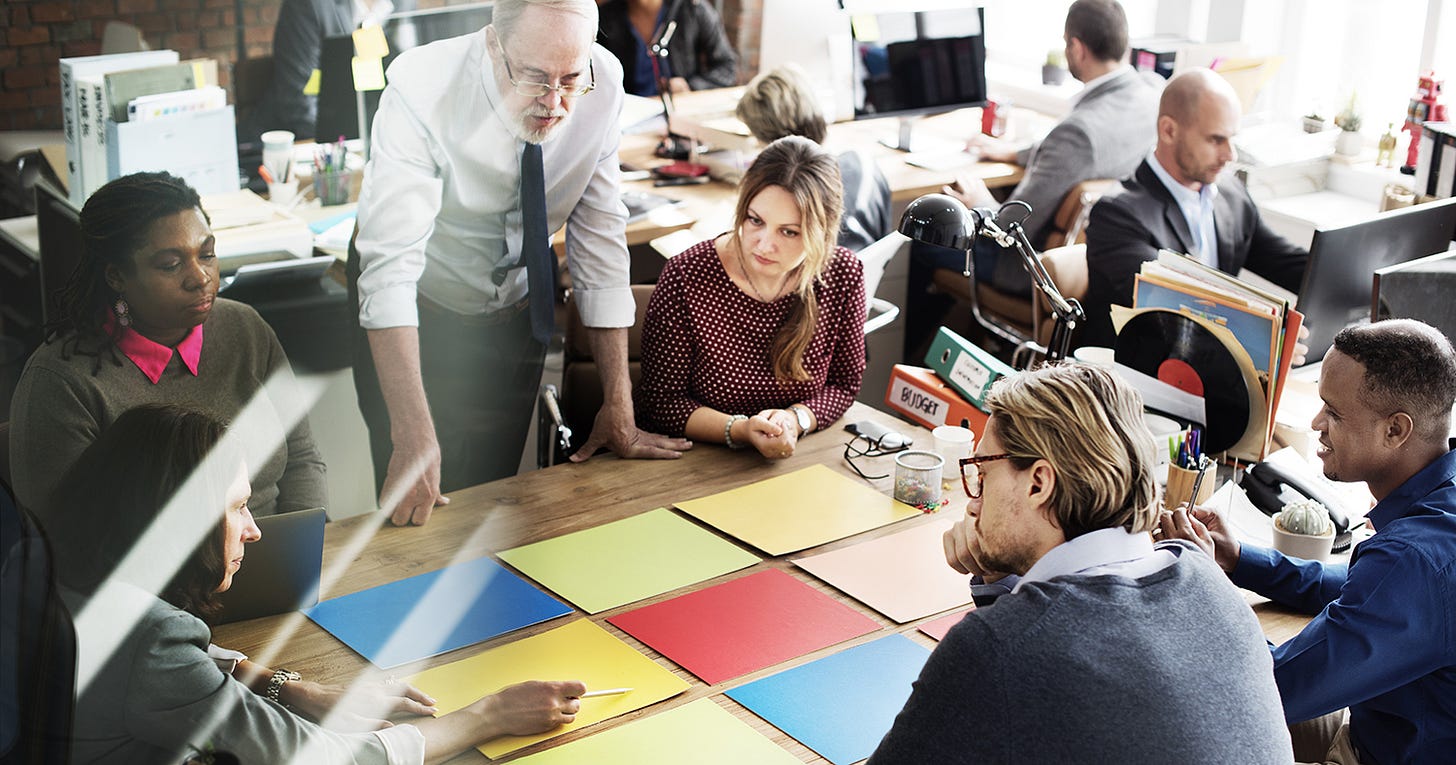 For some of the previous examples, companies explained that: "the CMO role is too big and we need to split it into two people." In other cases, we heard the opposite story: "we need to consolidate the role under someone with even more authority."
So…which is it? Are the responsibilities of the CMO role too much for a single person to handle, or is the CMO's focus too narrow to justify the employment of an experienced executive?
The answer, of course, is complicated.
Do you know what IS clear? The fact that expectations for the CMO role are NOT clear. In many cases, the position encompasses an unwieldy jumble of responsibilities, including: creative, branding, communications, public relations, customer acquisition, analytics, market research, content, driving brand awareness, retention, agency management, and digital technologies. Sometimes, the CMO also assumes command of product, merchandising, and/or customer service (see my first Marketing BS newsletter, Everything is Marketing). As if that wasn't already enough, think about CMOs at major companies — you can add essential duties like stakeholder management, CEO communication, recruiting, performance management, and leading a large team.
Unsurprisingly, companies struggle to find ONE person who excels in ALL of those areas.
In a July 19 article from The Drum, Unilever CEO Alan Jope articulated a theory about the fragmentation of marketing specializations:
If you look at our brand team, we used to have a group product manager, marketing manager, brand manager, associate brand manager — all generalists. Nowadays we will increasingly specialize on business management experts, communications experts, and innovation experts, and within communications expertise you will have audience segmentation analysts, pure data analysts, programmatic media people. … That's the direction of travel — from generalists to specialists. [Emphasis mine]
I agree with Jope's prediction that marketers of the future will require a specialized set of skills, especially among employees at the junior level. At the end of the day, though, companies still require a senior leader to oversee all of these specialists. Let's suppose it takes 5 years to develop expertise in a marketing sub-field. No single executive — even over a lengthy career — could accumulate a deep knowledge of the dozen or so (and growing) list of marketing sub-fields. With this idea in mind, think about the nature of most corporate organizational structures. Why place the entire, sprawling responsibility of "marketing" onto the shoulders of a single person — especially when you're trying to hire someone to fill the role? 
---
What do companies want from a CMO?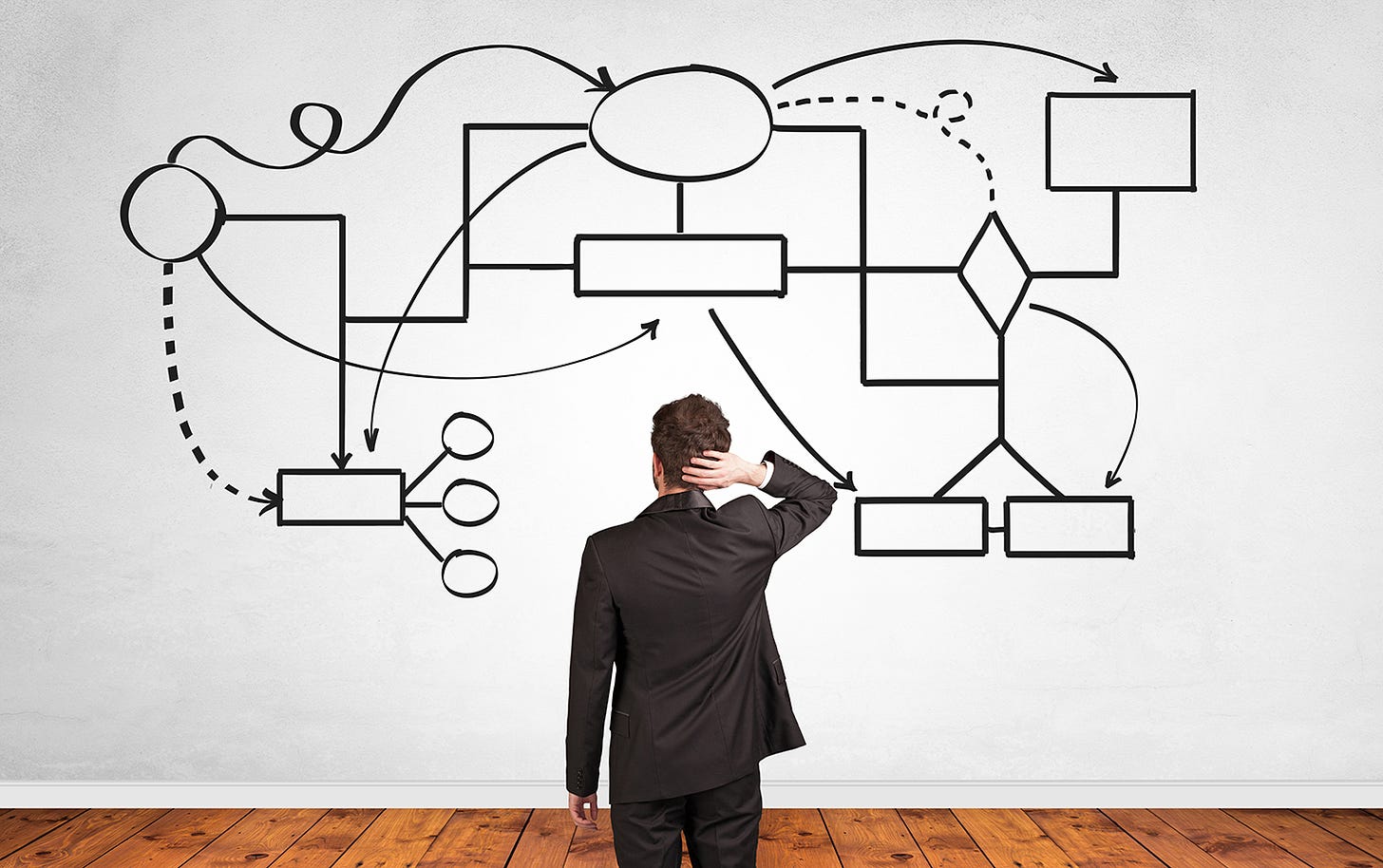 As I mentioned in the introduction, I regularly speak with recruiters and CEOs about CMO opportunities. Generally speaking, everyone wants the same thing: a CMO who is not only data driven, but who also understands how to run marketing as a profit center that can tie marketing spend to company revenue. BUT… people don't want a CMO who's just a data geek with a savvy ability to optimize spend on Google AdWords. No, of course not. Recruiters and CEOs are always on the hunt for a potential CMO who sees the big picture, thinks with a long-term vision, and offers insightful opinions about brand perspective.
The problem? Finding a person who possess all of these traits is really, REALLY difficult. 
During college, I double-majored in Physics and Drama. Although my professors in both departments demonstrated impressive knowledge of their respective subjects, faculty members in physics earned more prestigious recognition (like the Nobel Prize…). In terms of teaching, though, my drama professors were consistently more engaging than my physics professors. My theory? The skill of "teaching" overlaps far more with the discipline of drama (performance, audience relationships…) than it does with the field of physics (lasers, planetary mechanics…).
I see parallels in the world of marketing. The skills required to conceive the holistic relationship between the aesthetics, traditions, and perceptions of a brand identity are not highly correlated with the skills needed to maximize mathematical arbitrage opportunities on paid performance platforms. In other words, if recruiters and CEOs want a CMO who shines in both areas, that's fine — as long as they understand that they're essentially searching for a Nobel Prize-winning physicist who is also an award-winning teacher. Sure, these people exist, but they are rare. And valuable. And expensive.
Whenever I speak with recruiters and CEOs, I try to temper expectations with a dose of reality. Usually, people settle on a scaled-down version of their ideal CMO: someone that "speaks data" and can kill it as a performance marketer, but is also "good enough" in the brand area. I'd argue that combination is still hard to find. (Note: if you fit that description, please drop me a note by replying to this newsletter — and I'll happily add you to my list of folks I can direct recruiters to contact).
So…how do all of these ideas explain Coke's decision to eliminate their CMO role? 
Without question, the "can-do-everything CMO" is a unicorn. As such, companies should build their organization structure around the REAL individuals they are able to recruit or retain, rather than designing an IDEAL organizational structure and trying to find a CMO that fits into their predetermined box of skills. 
I suspect companies like Coke, Mars Wrigley, Taco Bell, and McDonald's all had strong individuals in the CMO role or in other parts of the organization. The CEOs wanted to keep these people around to give them more responsibility and/or to allow them to focus on their speciality area — so roles like "Chief Brands Officer" were created. 
The story at Hyatt seems a little different. In that case, the CMO was removed and the role "was not replaced." But marketing wasn't left leaderless: COO Chuck Floyd maintained his current responsibilities, while adding the marketing organization (and capital allocation and franchising), along with the bigger title of "Chief Commercial Officer." Finding an excellent marketing leader is tricky. I expect Hyatt CEO Mark Hoplamazian wasn't content with his current head of marketing, but he also wasn't convinced he could recruit a high-quality replacement. In response, he promoted a dependable executive and asked him to "fix marketing."
---
What could all of this mean for you? 
Designing organizational structures might seem like the exclusive purview of CEOs for Fortune 500 companies, but many of you will make personnel decisions at some point in your career. For many people, the process is straightforward: write a job description for each vacancy that you want to fill. I'd argue this method is deeply flawed, because it assumes your potential employees are like chess pieces — each one has a clearly defined ability. You've probably heard someone make a comment like this: "I just need to hire one performance marketer and one brand marketer and I'll have filled out my team."
In practice, though, each marketer possesses a unique combination of skills (that's obviously the case in most professions, but I think it's particularly true about marketing).  Instead of listing all the roles you need filled, map out the tasks you need done. Then look at your existing team to assess (1) which tasks can be successfully covered by current employees, and (2) which tasks require an infusion of new skills. One important point to consider: when recruiting for the skills you need to add, don't limit yourself to a rigid notion of prior job titles or career trajectories. 
Let's consider a hypothetical example. Suppose you identify a need to bolster your team's skill in managing television buying. When searching for someone with that expertise, you might encounter two very different candidates: 
A former VP at Verizon who oversaw national media and led a team of 100 people. She's successfully built brands from scratch, can oversee agencies to build creative, and brings a wealth of experience purchasing radio, digital audio, and digital video. 

A former entry-level manager from Casper who helped launch their first TV campaign. He knows how to buy effectively, measure performance, and explain attribution modeling. He previously oversaw the selection process for the creative agency, but he's never managed people. 
Both of these people could enrich your team's ability to manage television buying, but they would assume two very different roles. The Verizon VP might be your new right hand, taking on responsibility for half of the department. The Casper manager, on the other hand, might roll up to your head of online performance marketing (who would be given the television responsibility). 
Either candidate might bring a new perspective to your team. Neither candidate might have been recruited if you'd limited yourself to a stock job description and title. 
This is an idea I really believe: build your team around the people you have (and the people you can recruit); don't focus on trying to fit people into boxes you've drawn on a whiteboard.
---
Final thoughts 

When you read that companies are eliminating their CMOs, remember that it's not a sign the CMO role is dead. More likely, one of the following two things is happening: (1) a rock star CMO is gaining additional responsibility (and a new title), or (2) an underperforming CMO is being replaced by other senior leaders who can assume the marketing portfolios. 
In both cases, this "trend" is not bad news for someone trying to build a career in marketing. Quite the opposite, actually — the c-suite shuffle illustrates the fact that many companies are struggling to find candidates that possess the diverse skill set required to be a successful CMO in the digital age. If you commit yourself to developing a broad range of skills, there is a queue of companies ready to bring you on board to lead their marketing (and growth). This is an ideal situation for a career: instead of competing against others for the next spot on the ladder, you're just challenging yourself to acquire the skills needed to climb the next rung.
Right now, there are more spots on the ladder than there are people who can competently fill them. And I don't see that changing any time soon.
Keep it simple,
Edward
If you enjoyed this post, I encourage you to click the little heart icon below my bio. Thanks!
Edward Nevraumont is a Senior Advisor with Warburg Pincus. The former CMO of General Assembly and A Place for Mom, Edward previously worked at Expedia and McKinsey & Company. For more information, including details about his latest book, check out Marketing BS.